wedding photos, bridge inn wetherby
We've not been over to take wedding photos at the Bridge Inn, Wetherby for over a year now, so just needed to say how pleased we were to be back.

Celebrating their wedding day, Sarah & Mark must have done something right for them to be blessed with the beautiful sunshine, especially after the stormy weather of late.

Sarah & Mark booked their wedding photos at the bridge inn, wetherby, with us quite a while ago and it was really good to get together with them along with their families and friends at the Bridge Inn.

Good service comes as standard at the Bridge Inn with all of the staff being happy and willing to look after their guests. The grounds are always well kept and the standards at the hotel rank well against the local alternatives.

Here's a few photos from the day.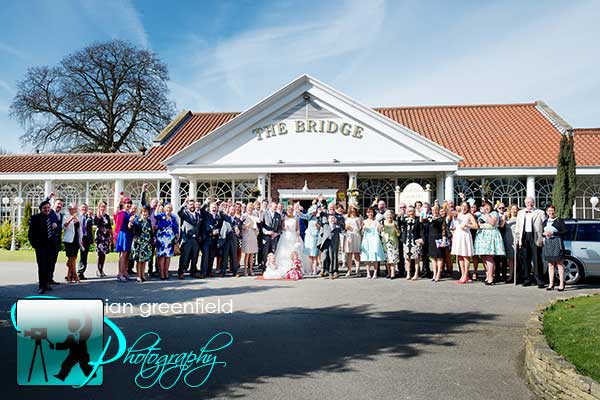 We wish Sarah & Mark all the very best for the future and look forward to sending the wedding photos from the bridge inn on to them.

Wedding photos, Bridge Inn, Wetherby, now boasts a recently added feature of a "wedding gazebo" which provides excellent photo opportunities when the weather is fine, for outdoor weddings, and is an attractive addition for the already lovely gardens at the Bridge Inn.

beautiful wedding photos, bridge inn, wetherby.

Till next time…


See more wedding photos from our galleries here.
To find out more about who we are, click here.