Want to bring those memories back?
The ravages of time can take their toll reducing valuable old photographs to nothing more than faded paper. Fortunately, there is a solution to hand with our photo restoration service.
We take pride in picture restoration which means removing scratches, blemishes, rips, creases and other damage from your old prints.
Missing details can be quite convincingly replaced, such as legs, arms, feet, eyes and a whole lot more. In fact, you would be amazed by what is actually achievable. So why not have a browse through the short gallery below to see some typical restorations.
restoration examples
no obligation quotes
"Pimp my photo"
We also provide cut-outs, colour cast corrections, plus the removal or addition of people and objects in photos. ( We know you didn't mean to take a photo with a lamp post "photo-bombing" your shot…did you? 😉 )
Getting your photos to us
There are no two tasks alike when it comes to photo restoration work, therefore we would suggest you send a high resolution scanned copy of your photo for us to give you a free estimate of the repair work necessary. If that is not possible, please enquire at your local post office about a secure method of forwarding your photos. NB. Return postage costs will be added for the return of your photos.
We always suggest that you give us a call before sending any photos for restoration and ask how we can help.
restoring colours
caring for your photos
All work is carried out from our own base here in West Yorkshire. We never send your precious photos away to some strange lab in a foreign land. Your photos are dealt with on an individual basis by hand, right here. Which means that you get personal attention on each and every task we undertake.
restoration price examples for repairing old photos
free quotations
We would strongly advise prior consultation before authorising any commisssions. Every photo has its own peculiar needs and receives a free quote before we do any work.
colour correction
Straight forward colour and brightness corrections are the main stay of any aims of a photo and they start from as little as £15.00
removing/adding elements
The time and effort involved can vary quite considerably with this kind of restoration and so prices do vary somewhat from picture to picture, but benefit from a generous starting point of £20.00
removing elements
damaged originals
Scratch and Tear removal
This is where photo restoration costs are the most difficult to assess ad-lib. Faces can be a wee bit tricky to restore convincingly, however each image is treated with a high level of respect.
 Restoration could be as simple as repairing a tear or disguising a few marks (around £20.00) or for more serious repairs the only real way to know is to submit a sample for quotation.
 We're available to chat most days during office hours (10 to 5) if you would like us to answer any questions you may have, on 07903 646186
after repairs
colour restoration
old photos restored
original mono
Hand Coloured Photos

Hand colouring old photos opens up the imagination and brings to life those days from a bygone era.

Its a lovely way to remember those heady days.

There are moments when it feels almost like being there once more.

We use the latest technological skills to infuse realistic colour into your old photos.
hand coloured
original memories
A Wedding Day Transformed

Back in the day, colour photography was just a fanciful wish and all we had was the emotive black and white print.

For many, seeing those precious old photos transformed into colour, somehow makes them feel "more real".

Everything from the colour of your hair to your rosy cheeks, can be brought back to life by the addition of colour.
filled with colour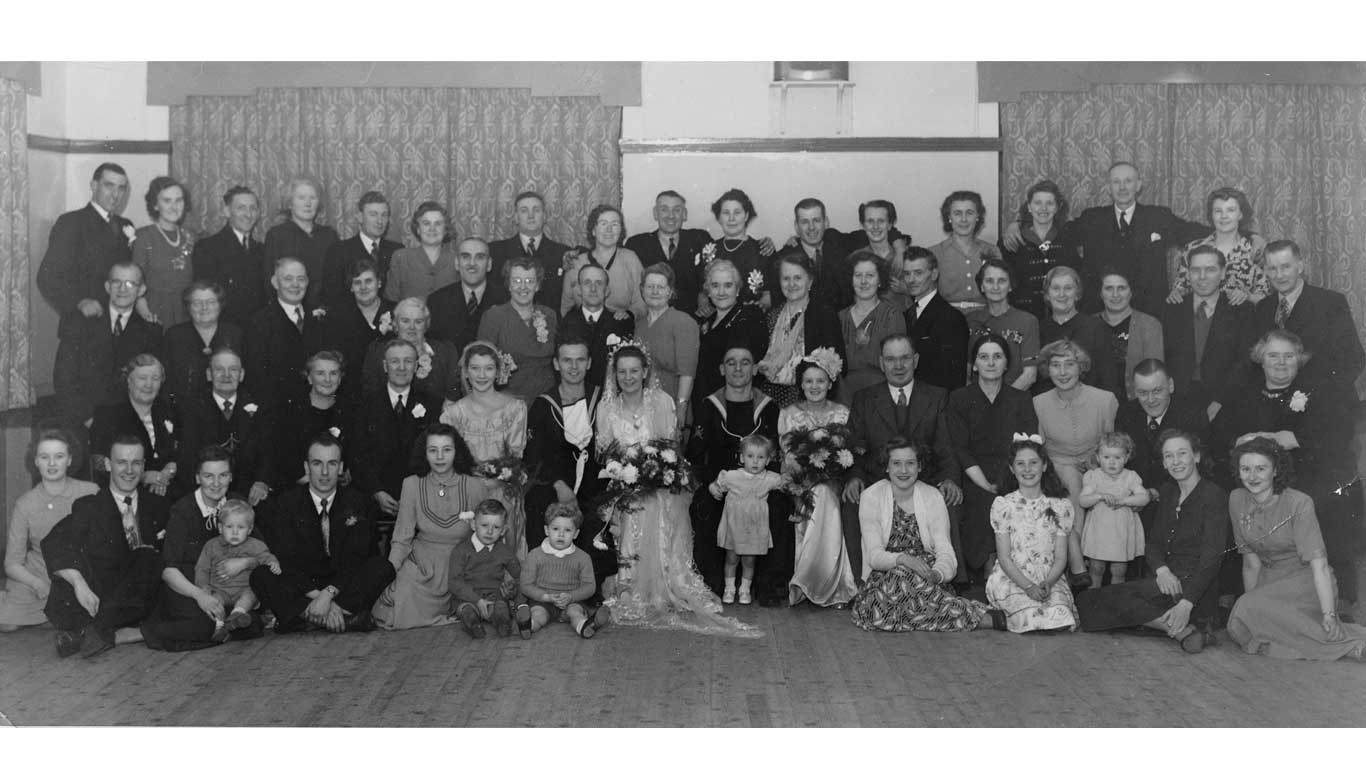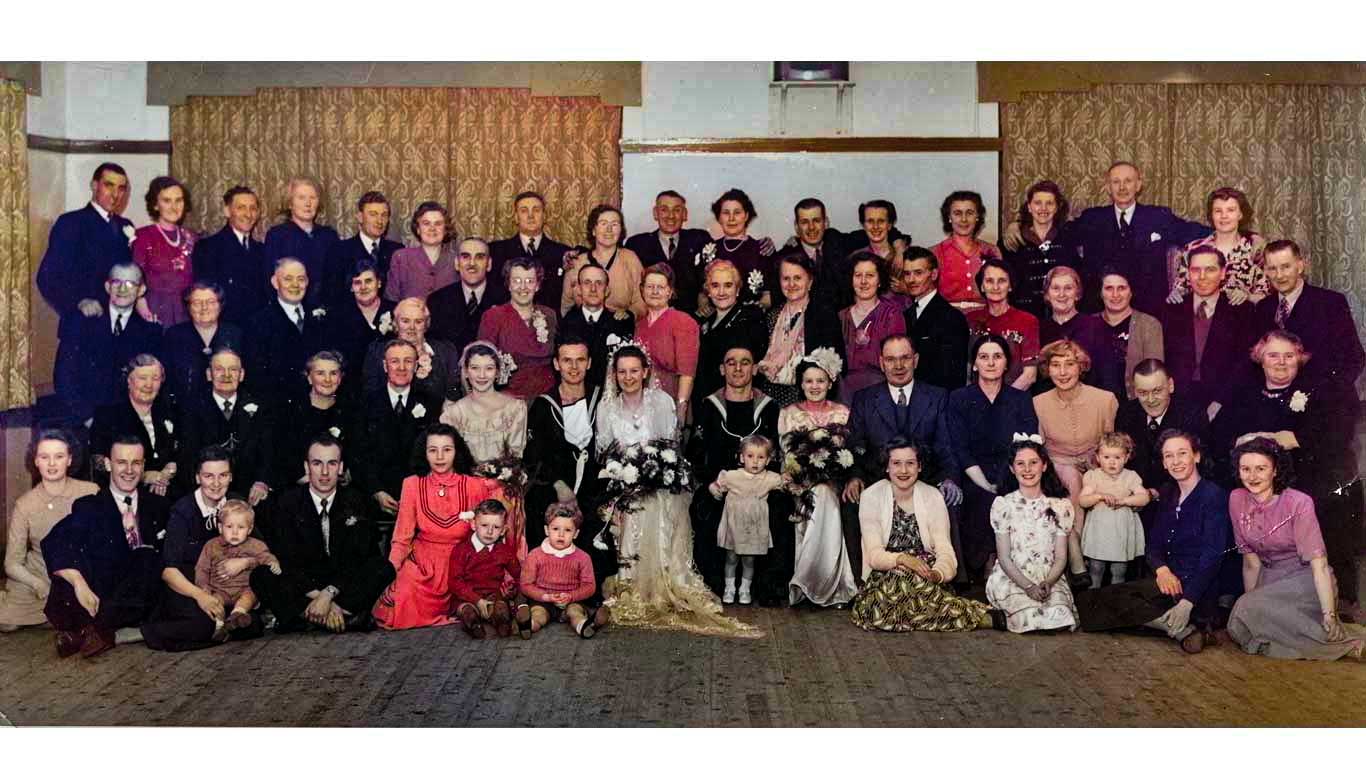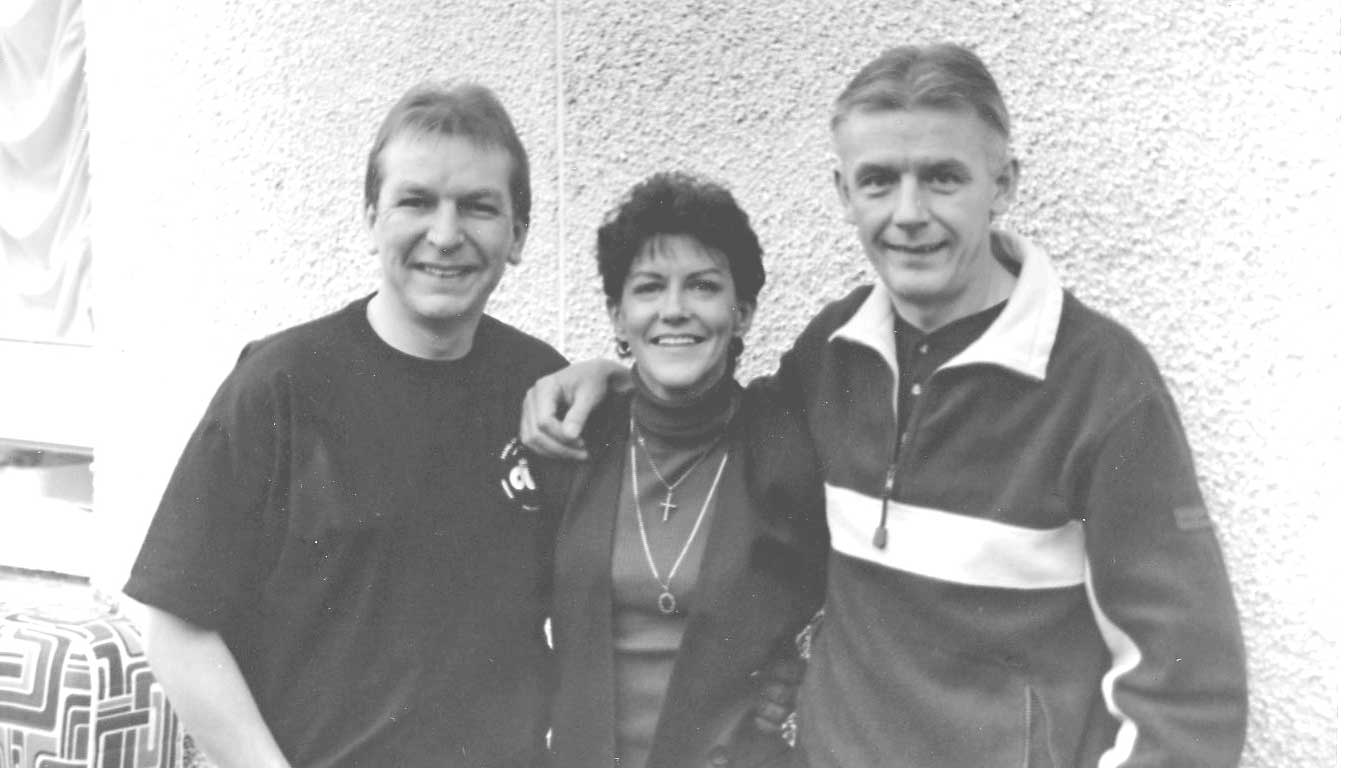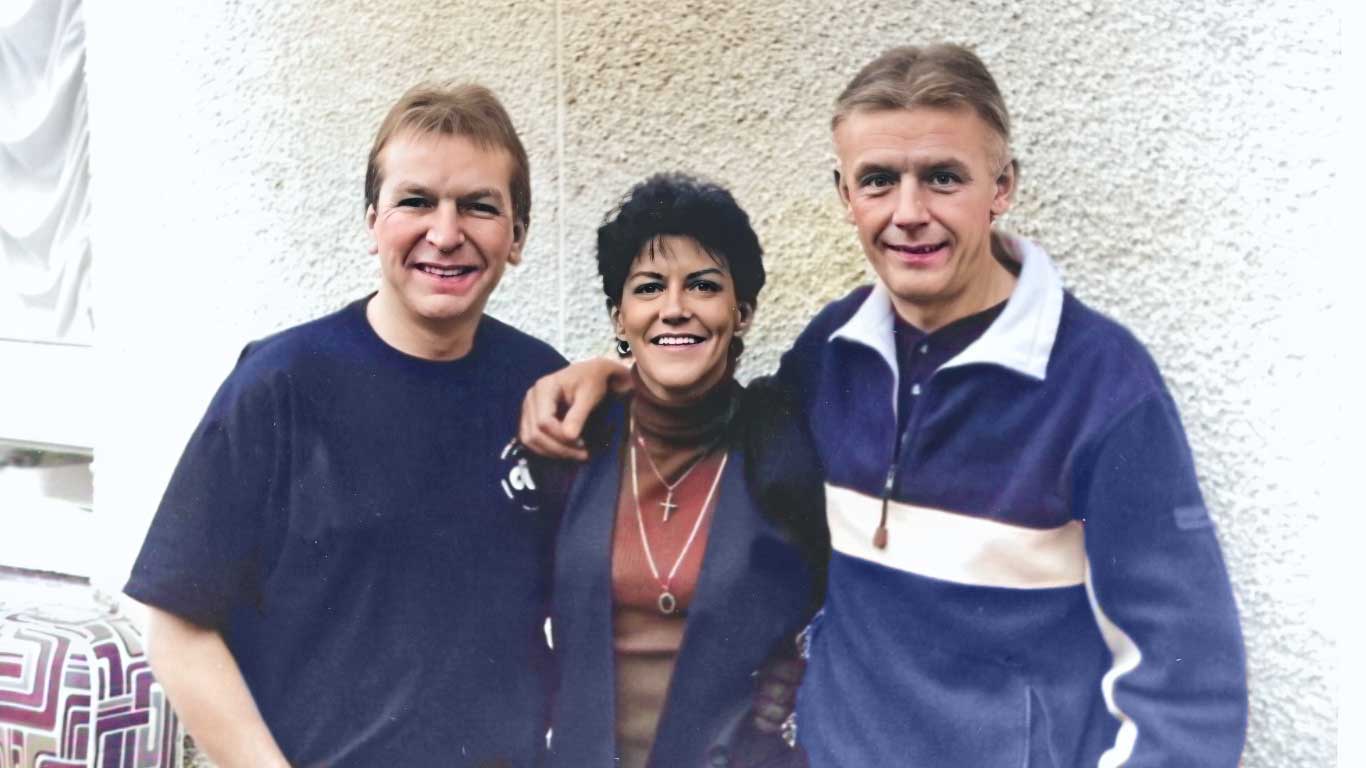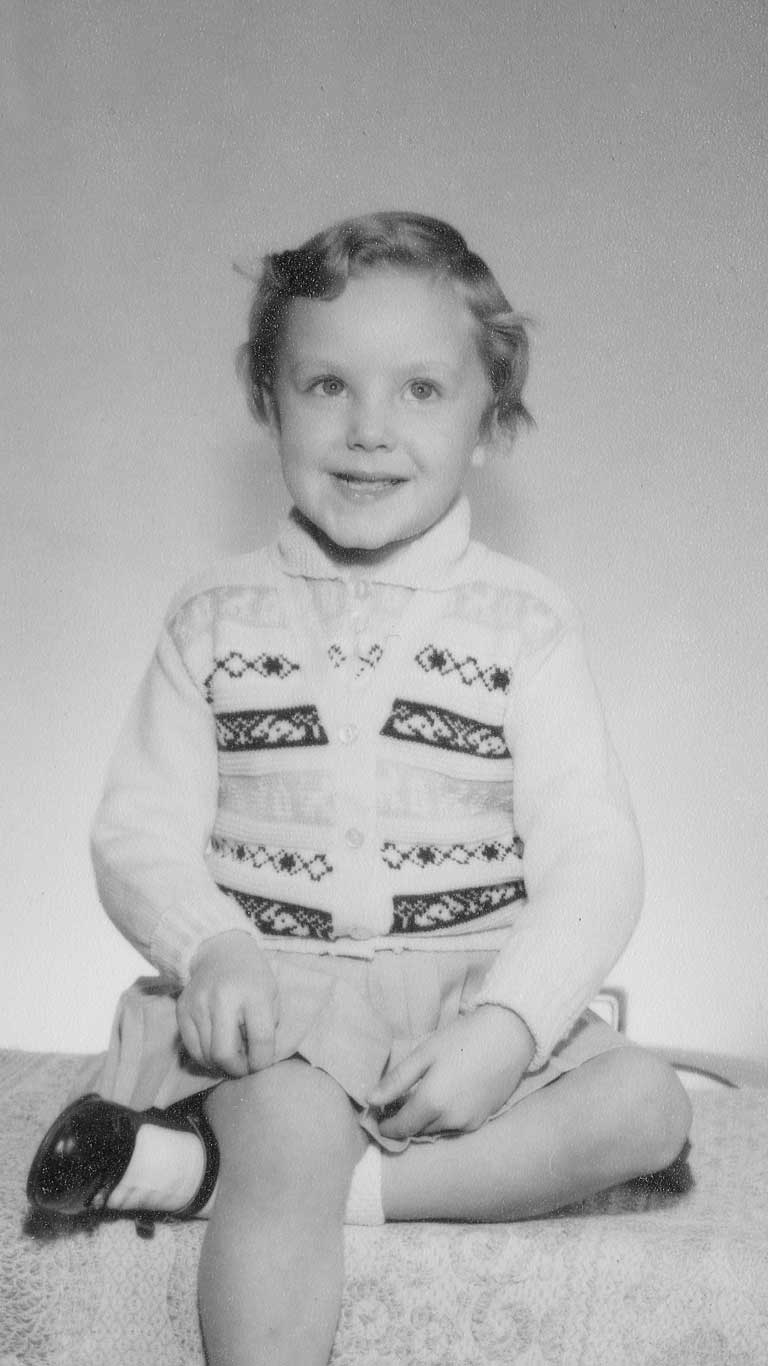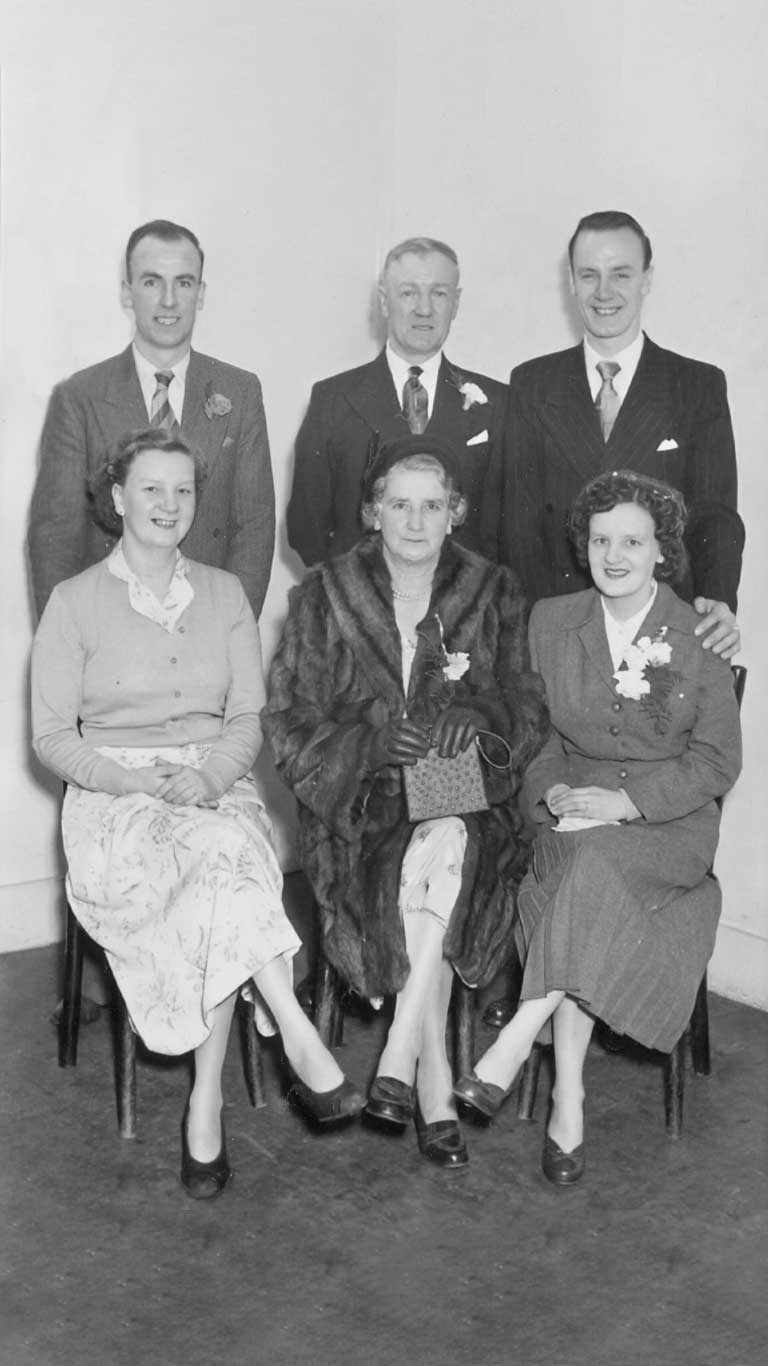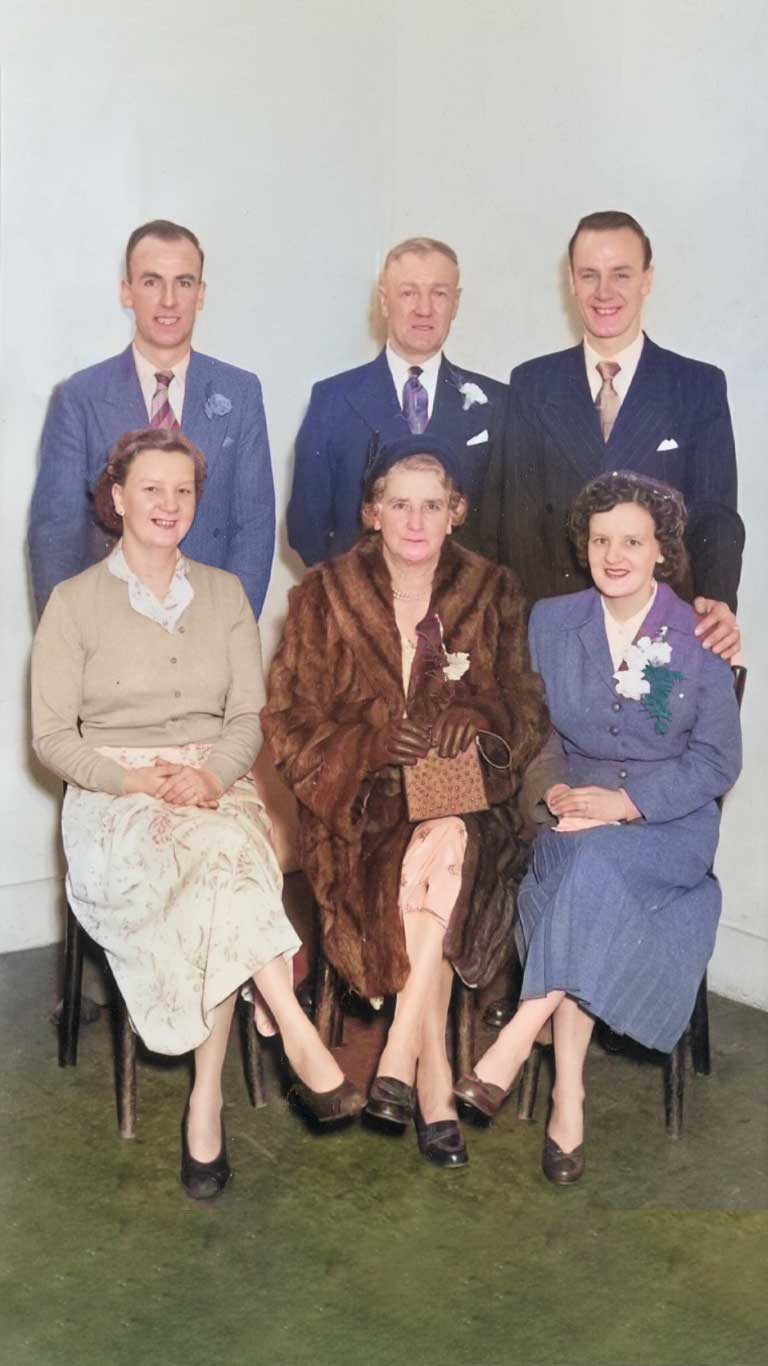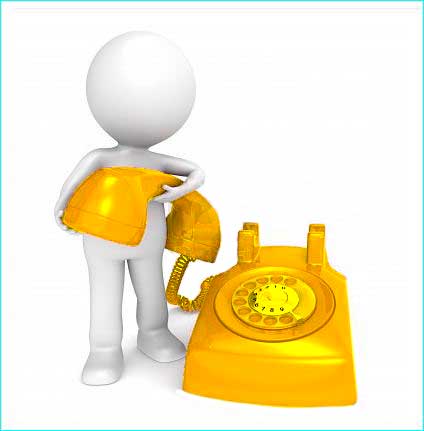 Please note:
We keep email addresses and details for an indefinite period to enable us to contact you if the need arises, but rarely for marketing purposes and we do not sell or pass your details on without your explicit permission.
Send your email from here or just fill out the boxes above.
click here to send - by opening your mail program.
Please give us plenty of details about your request.
Or simply call us on 07903 646186
We look forward to speaking with you soon.
Thank you.
See our privacy policy here.
Our services cover:
Tadcaster, Monk Fryston, Hambleton, Garforth, Kippax, Fairburn,
South Milford, Knottingley, Pontefract, Castleford, Wetherby,
Church Fenton and surrounding areas.
This, is Ian Greenfield Photography,
where you will find value for money,
we're based in
Sherburn In Elmet, Leeds LS25