Hazlewood Castle Wedding Photographer
Hazlewood Castle – a different approach
We are always honoured to be recommended wedding photographers at Hazlewood Castle hotel located close to Tadcaster York.
Our wedding photography at this elite West Yorkshire wedding venue can be set to suit your timetable. Starting out with your bridal preparations through to your first dance as a married couple or anything in-between, we offer part and full wedding photography coverage.
Because we are familiar as wedding photographers at Hazlewood Castle weddings, you can be sure that we know the right places to take you for those once in a lifetime photos.
Even though we have photographed a number of weddings at Hazlewood Castle, we respect your wishes and photograph every wedding to suit your own tastes, from traditional styling to a more contemporary approach.
You've seen the beautiful backdrops at Hazlewood Castle and should you purposely wish to have them included in your wedding photos, you only have to ask. We promise to keep our fingers crossed for the weather, to capture them all.
On the odd occasions when we have to be indoors, there is no shortage of tasteful interiors at Hazlewood Castle.
Each wedding we photograph at Hazlewood, has its own distinct character to make your wedding day photography special to you.
Weddings at Hazlewood Castle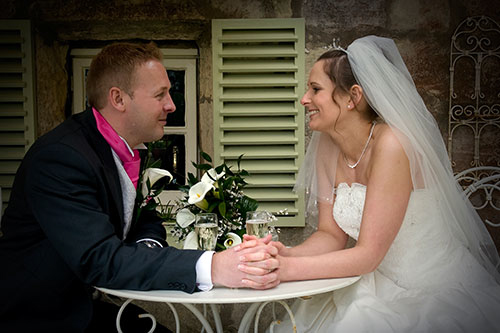 Hazlewood castle weddings are available all year round. Being surrounded in beautiful woodland, gives Hazlewood Castle more wedding photography opportunities than most wedding venues.
From around late April to early May will see the bluebells come to life along the drive at Hazlewood Castle, whilst the open frontage to Hazlewood Castle features the Yorkshire countryside.
Well kept gardens cover quite a large area to the side of Hazlewood, so much so that there is ample room to land not just one, but two helicopters!
There is also plenty of car parking space for your guests too…all at Hazlewood Castle.
Background and history: Hazlewood Castle
The castle, listed in the Doomsday book, is steeped in history.
From the striking character of the stone texture to the carefully tended gardens, Hazlewood stamps its presence on the countryside.
There have been many weddings here and each one them have had the opportunity to have beautiful wedding photographs taken against the backdrop of this grand historic stone castle and its landscaped gardens.
From the popular romantic "cafe scene" to the dignity of St. Leonard's chapel (built in 1286) a wedding here really is a wedding in a fairytale castle.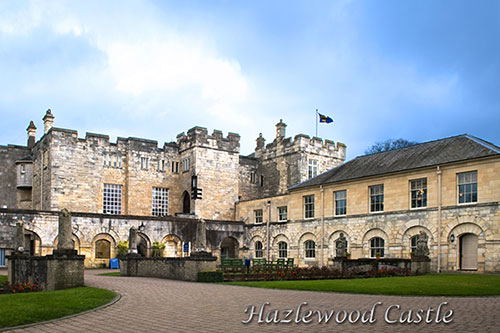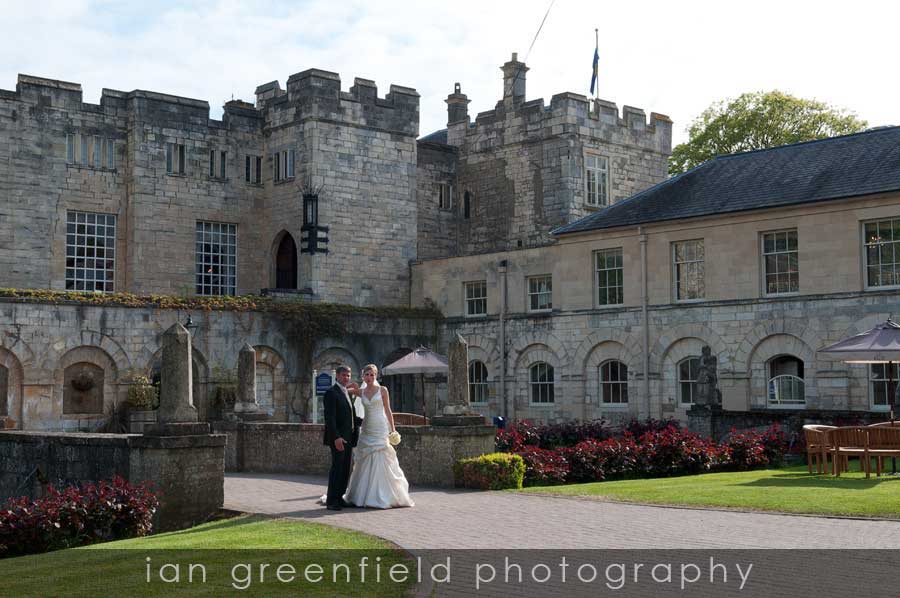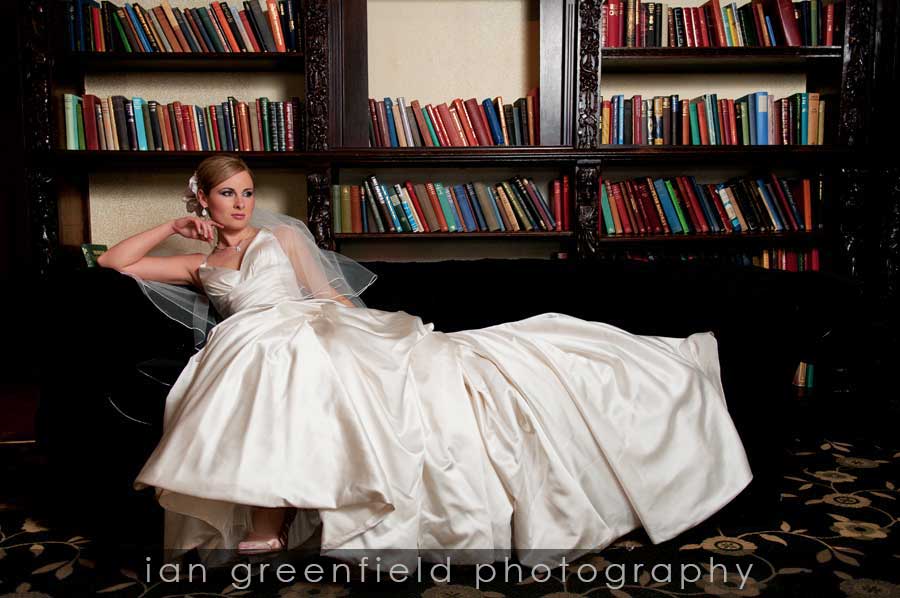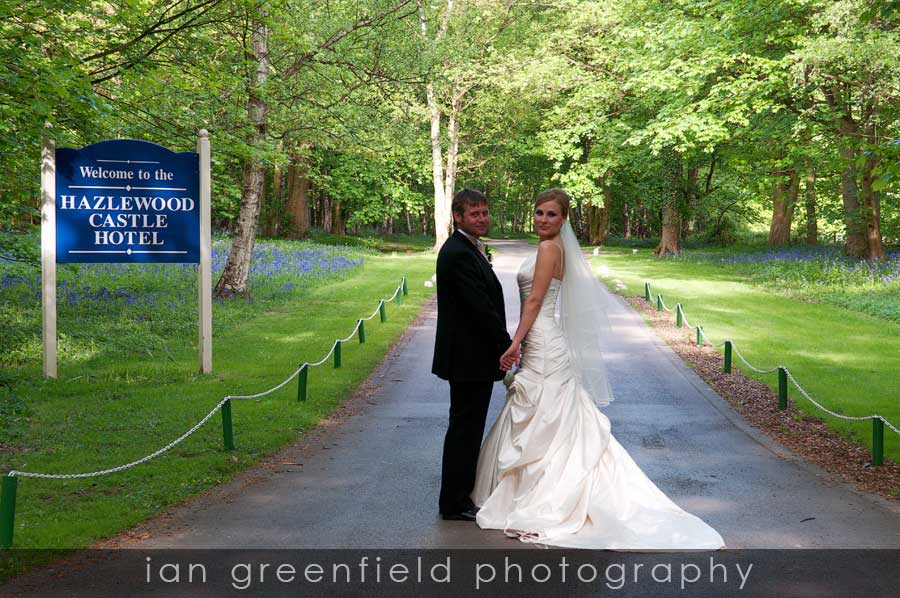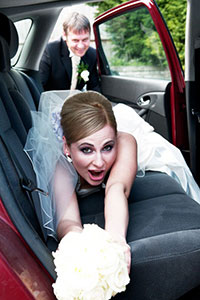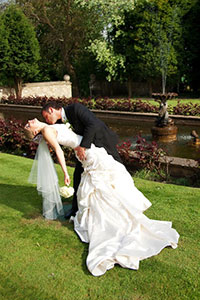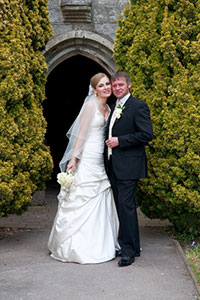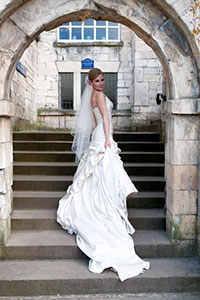 Wedding Photography Prices & Packages
See our price page here.
Wedding Photography Hazlewood Castle
Wedding Photographers Doncaster Leeds Wakefield York area